Do You Want To Become A Surrogate And Want To Know What To Do Next?
How Can I Become a Surrogate Mother?
Nevada Surrogacy Lawyer Explains How to Become a Surrogate
Being a surrogate or gestational carrier can be both exciting and rewarding. Many women consider becoming a surrogate after having children themselves. However, even if you know you want to help other parents start or grow their families, you may not know exactly how to become a surrogate.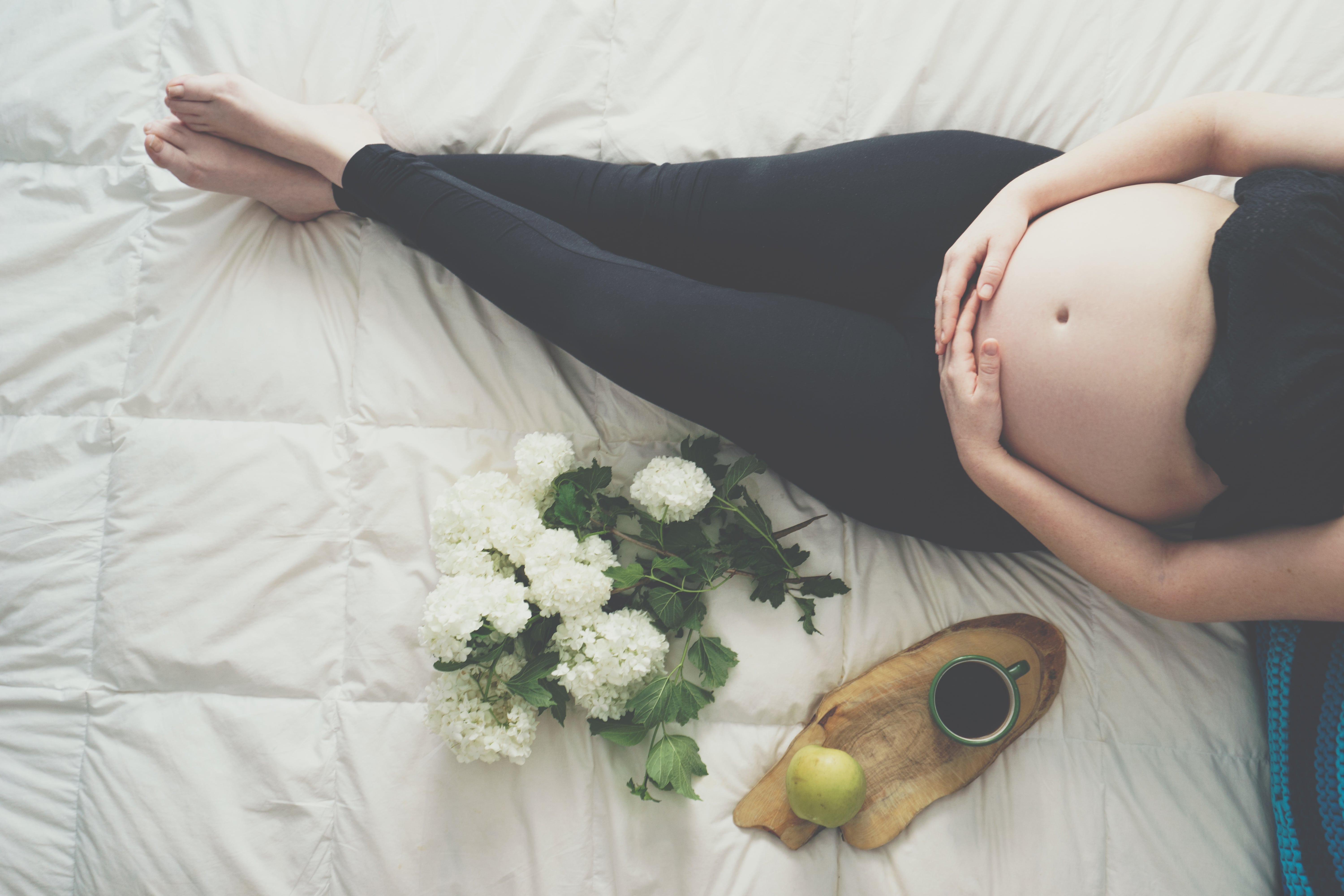 Attorney Eric A. Stovall has been a leader in the field of surrogacy law in Nevada since its inception. In fact, he is currently President of the Academy of Adoption and Assisted Reproduction Attorneys. At Eric A. Stovall, Ltd. we have spoken with many women who are interested in being a surrogate but are simply unsure where to start.
---
Are you interested in becoming a surrogate mother in Nevada, but are unsure of where to start? Contact Attorney Eric. A. Stovall's legal team to better prepare yourself on how to become a surrogate in a free consultation today.
---
Guiding Our Clients Through Nevada's Surrogacy Laws
Nevada's surrogacy laws are the most progressive and comprehensive in the nation; still, you must meet several requirements and sign a gestational carrier contract to proceed. While you can become a surrogate either through an agency or independently, you should always consult with a qualified surrogacy attorney to protect your rights.
We can explain how our Nevada laws protect gestational carriers and get you in contact with some of the best assisted reproduction clinics in the country to learn more about the medical aspects of surrogacy. Even if you do not live in Nevada, please do not hesitate to contact us; we can help you, too.
Why Do Women Choose to Become Surrogate Mothers?
In our experience, most women who want to become surrogates have a genuine wish to help other individuals and couple experience the joys of parenthood. The women we work with usually have families of their own and are looking for a way to give the gift of family to others. These are noble intentions, and our surrogacy law firm is proud to be able to help gestational carriers and intended parents alike.
How to Become a Surrogate
If you are considering becoming a surrogate, then you may already know your intended parents. However, you may simply be investigating how to become a surrogate without any firm plans. In either case, to become a surrogate, you must:
Meet medical requirements.

If you go through an agency, then that agency will likely have specific health requirements. For example, some agencies only work with gestational carriers in a certain age range. Additionally, surrogates usually must have given birth to a healthy child previously. However, even if you do not work with an agency, you must be healthy enough to carry a child to term. Our surrogacy lawyers can put you in touch with leading medical clinics, which can determine whether you are a good candidate.

Have an attorney.

According to Nevada law, the surrogate and the intended parent(s) must have separate legal counsel to protect their rights.

Be unrelated to the child.

If you are a gestational carrier, then you may NOT also be the egg donor for that pregnancy. This is "traditional surrogacy," which Nevada law prohibits.
Although some agencies have age limits for gestational carriers, our law firm has worked with surrogates of all ages. If you have questions about how to find out if you are eligible to be a surrogate, then reach out to use today.
What Other Factors Should I Consider Before Becoming a Surrogate?
In addition to the legal requirements for becoming a surrogate mother in Nevada, there are other practical matters to consider. These include:
Emotional attachment.

Pregnancy is emotional, and it can be difficult for surrogate mothers to give up a baby after delivery. However, under Nevada law, the intended parents are always the legal parents; a surrogate mother cannot decide to keep the child. Therefore, you should consider whether you will be able to manage these emotional challenges. Still most surrogates we represent are happy to see the intended parents start their family.

Compensation.

The financial aspects of a surrogacy contract are crucial. Depending on your circumstances and relationship with the intended parents, you may receive compensation for medical bills, time off work and other costs. You can work these details out with your attorney.

Health insurance.

Depending on your contract, the intended parents may pay for your medical bills. However, you should consider whether you need additional insurance or if your policy will cover these costs.

Paperwork.

Becoming a surrogate can be a gift, but you should also ensure that all legal paperwork is in order, just in case. To do so, you should seek out an attorney with experience in surrogacy law, which is different than adoption or family law.
If you think you may be medically and emotionally suited to be a surrogate, then your first step is to call us today. We can guide you through the rest of the process and even put you in touch with surrogacy agencies.
Questions About How to Become a Surrogate in Nevada? Contact Us Today.
If you need information about how to become a surrogate in Nevada, then the legal team at Eric A. Stovall, Ltd. is here to help. We can discuss your eligibility, legal rights and other concerns, no matter where you are on your journey as a gestational carrier.
---
To learn more about how to become a surrogate, call (775) 227-7221 or contact us online today to schedule a free consultation with our Nevada surrogacy attorney now.
---
Looking To Be or Use a Surrogate?
Eric A. Stovall is here to help.
Eric Stovall can provide legal representation for adoption and provide the information you need today!
Receive a Free Consultation
Eric is a Reno adoption and surrogacy attorney dedicated to protecting Nevada families and helping them grow. If you are considering the adoption of a child, using a surrogate, or becoming a surrogate, contact us to learn how to get started.
Contact Eric Today
Receive a Free Consultation